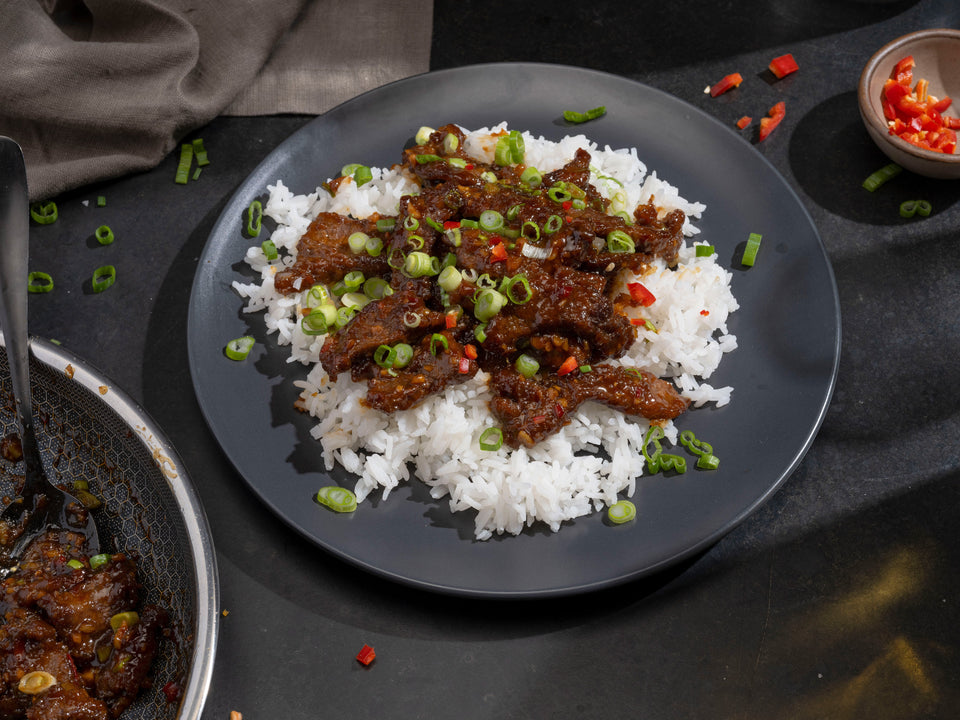 Preparation
Cut the beef Into thin strips, pat dry with kitchen paper then toss in the corn starch, set aside.
For the sauce :
Heat 1 tbsp veg oil in a 25cm (10 inch) frying pan over a medium high heat.
Fry the garlic, ginger and half the chilli for 1-2 minutes not letting the garlic burn.
Add all of the remaining sauce ingredients, bring to the boil then simmer for 5 minutes or until you have a thick glossy sauce
Meanwhile heat 8 tbsp of veg oil in a 30cm (12 inch) Hexclad frying pan or wok over a high heat. Add the beef, fry 2 minutes or until golden and crisp. Use a spider to remove the fried beef to a plate with some kitchen paper to take off the excess oil
Get the sauce back up to the boil, add the cooked beef and toss together for a minute until coated in the glossy sauce.
Scatter with the spring onions (green onions) and remaining chilli, serve.